Veteran Jamaican DJ Buju Banton continues his mission to empower young Jamaicans at the Mount Olivet Boys' Home in Manchester, this time offering them new musical instruments, thanks to the Buju Banton Foundation and the music streaming platform Audiomack.
In a statement, the Grammy-winning artist thanked Audiomack for the donation, which he said would help empower disenfranchised boys in the public system, especially since many of them dream of becoming great musicians.
"Thanks to Audiomack for partnering with the Buju Banton Foundation to provide the Mount Olivet Boys' House with musical instruments, 5 piece drums, keyboard / keyboard stand, saxophone and guitar. Many of the boys in the facility have big dreams of becoming great musicians. "
The instruments were handed over to Boys' Home director Paul Newman on April 14 in the presence of Rosemary Duncan, director of the Buju Banton Foundation, and Buju Banton.
Newman said the Boy's Home was grateful for the support from the Foundation and Audiomack.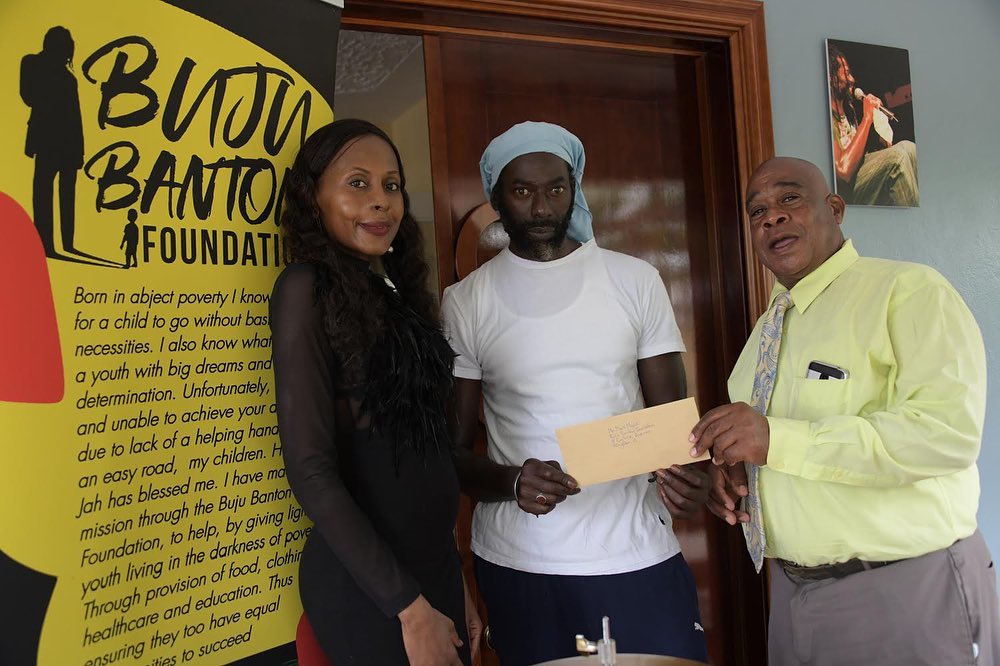 "The Buju Banton Foundation is proof that everyone can make their contribution to render an invaluable service to all those who need a helping hand to flourish. For too long, we have been ambivalent in our approach to nurturing, protecting and directing our boys, lip-service. The results are what we are reaping today; chaos, destruction and cruelty, "he began. "However, the Buju Banton Foundation has gone beyond empty words and gives hope to the desperate and a sense of direction to the lost. May you continue for a long time this blessed Foundation of God, which is surely necessary to help give our boys who are seeking a second chance. I don't know what tomorrow will bring; but I have a good feeling, "he added.
The donation, valued at US $ 5,000, builds on previous efforts to support children in the care of the Jamaican state. In November, the Gargamels donated computers to Sunbeam Children's Home and Mount Olivet Boys Home.